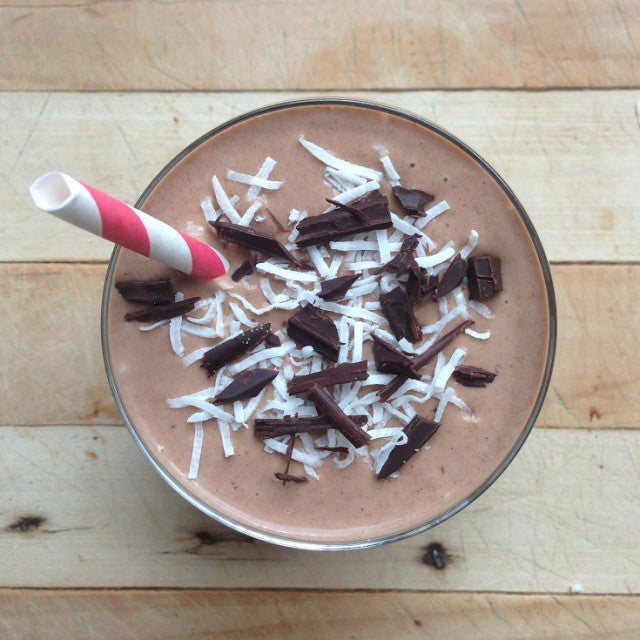 If you want a nutrient-rich, power-packed chocolate Thickshake, this is it! This is a healthy snack or light meal for when you want to indulge in a little chocolate therapy.
Coconut And Chocolate Maca Thickshake
Serves 1
INGREDIENTS
1 cup of ice 
3/4 cup coconut milk (or milk of your choice)
1 frozen banana
1 and 1/2 tbsp of cacao powder
1 tbsp of maca root powder
1 tsp of coconut sugar
METHOD
Blend all ingredients together. Enjoy straight away.