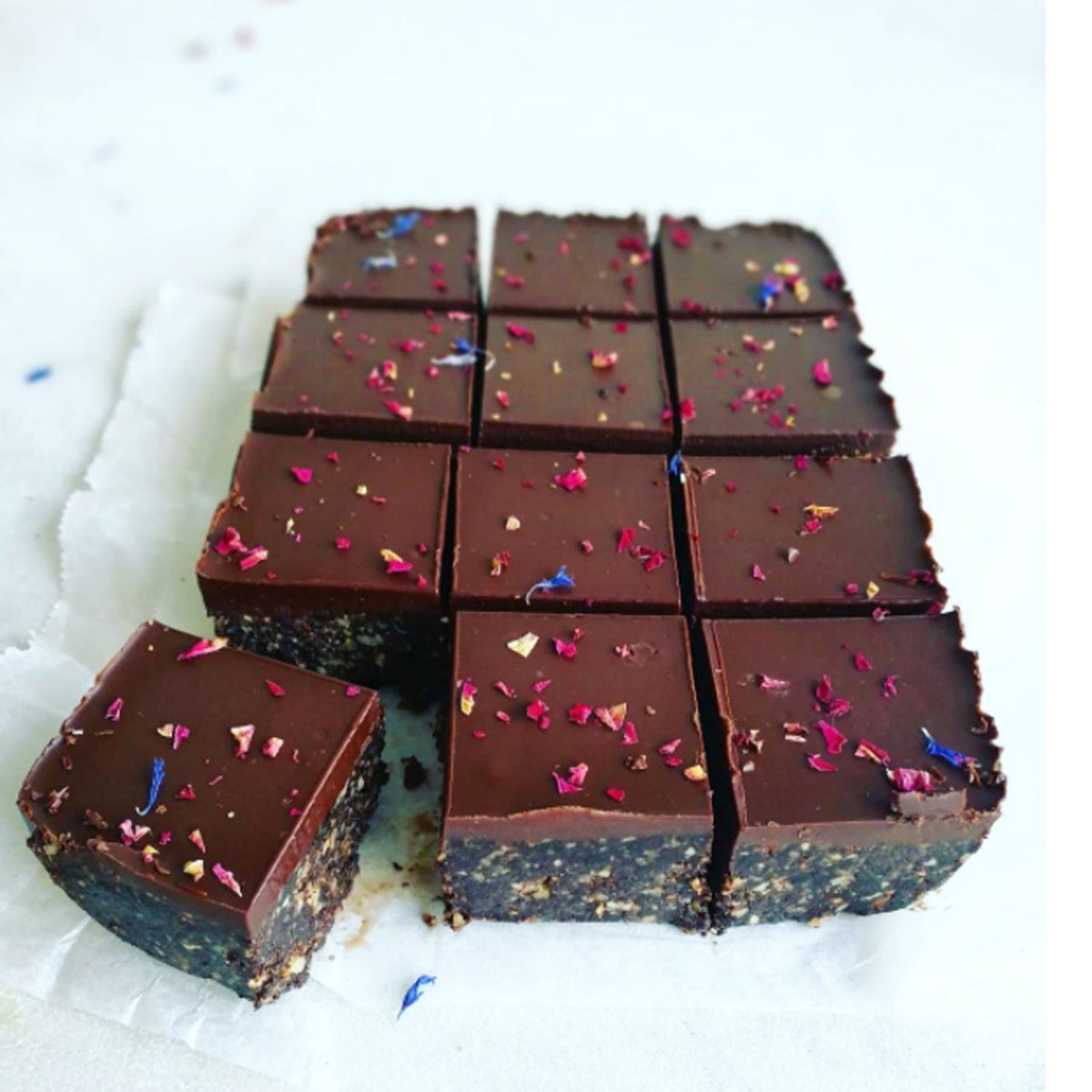 We love raw brownies and one of the most gorgeous that we have come across is from @juutlovesfood!
Packed full of antioxidants, healthy fats and natural sugars.
No Bake Brownies
Serves 12

Ingredients

1 cup walnuts
1 cup cashews
1 cup dates paste 
1/2 cup organic cacao powder
3 good gulps maple syrup
Good pinch of Celtic sea salt
2 tsp vanilla essence
1 tsp rosewater
3 heaping tbsp unrefined organic coconut oil, room temp
1 tbsp organic cacao nibs

Method

1. Blitz nuts in a food processor until crumbly.
2. Add all of the other ingredients except for the cacao nibs and blend until everything is well combined and solid.
3. With your hands mix in the nibs. Press mixture in a cake tin, make the layer about 3 cm thick.
4. Put in fridge overnight to set.
5. Cut in squares and you're good to go!
You can top with a chocolate tahini sauce by simply melting chocolate and adding some tahini, maple syrup and coconut oil.