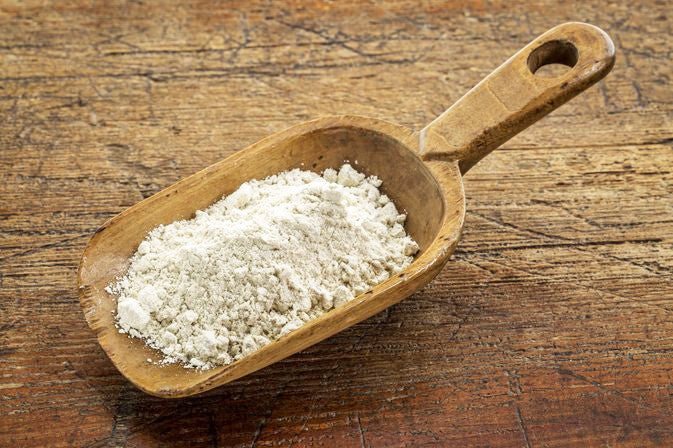 Quinoa (keen-wah) is one of the world's most popular health foods. It's gluten-free, high in protein and one of the few plant foods that contain all nine essential amino acids. These are considered "essential" as our bodies do not make them and therefore need to be obtained from our diet.
Referred to as the "mother of all grains", quinoa was believed to be sacred by the ancient Incans. In recent years, it has become a widely known superfood and has even been attributed to helping eradicate world hunger. The United Nations named the year 2013 "The International Year of Quinoa" due to the grain's high nutritional value, and the ease and low expense required to cultivate.
We love our Instant Quinoa Powder for a multitude of reasons – and we think you will too! It is organic, gluten & dairy free, suitable for vegans and can be eaten raw. Let's get into some of the fantastic reasons that you should try our Instant Quinoa Powder today!
1. Organic Ingredients.
We believe that nourishing your body with the highest quality ingredients is fundamental not only to your physical health but to the health of your mind and overall well-being. Our organic Instant Quinoa Powder is sourced from Peru, where it has been sustainably grown for thousands of years.
2. Easily Digestible.
Utilising an innovative milling technique, our Instant Quinoa Power can be consumed raw (unlike other quinoa flours)! The milling process breaks down the tough starch and fibre bonds, releasing quinoa's impressive nutrients for superior absorption and digestion by our bodies. This optimised quinoa is better on your tummy, ready to eat without cooking, soluble and suitable for all ages.
3. Vegan, dairy-free, gluten-free.
Quinoa has a very impressive nutritional profile, but is also suitable for those who live a gluten-free, dairy-free or vegan lifestyle!. Not only is quinoa super tasty, it is also a complex protein source, making it an excellent addition to the diets of vegetarians and vegans.
4. Ready to eat convenience.
Our Instant Quinoa Powder does not require cooking, making it a quick and easy addition to your meals! It has a mild, nutty flavour complimenting cereals, baking and smoothies. It works great in raw bliss balls and energy bars as it provides high levels of protein and helps to bind your ingredients!
5. High in nutrients.
This nutrient-rich seed is a good source of magnesium, phosphorus and manganese.  And, due to the milling process we mentioned earlier, these nutrients are more readily absorbed by our bodies. Quinoa is relatively high in antioxidants (compared to other grains), provides essential vitamins, minerals and fibre – helping to regulate your digestive system, and keeping you fuller and more satisfied for longer. It is also very low in cholesterol and sodium making it suitable for the entire family.