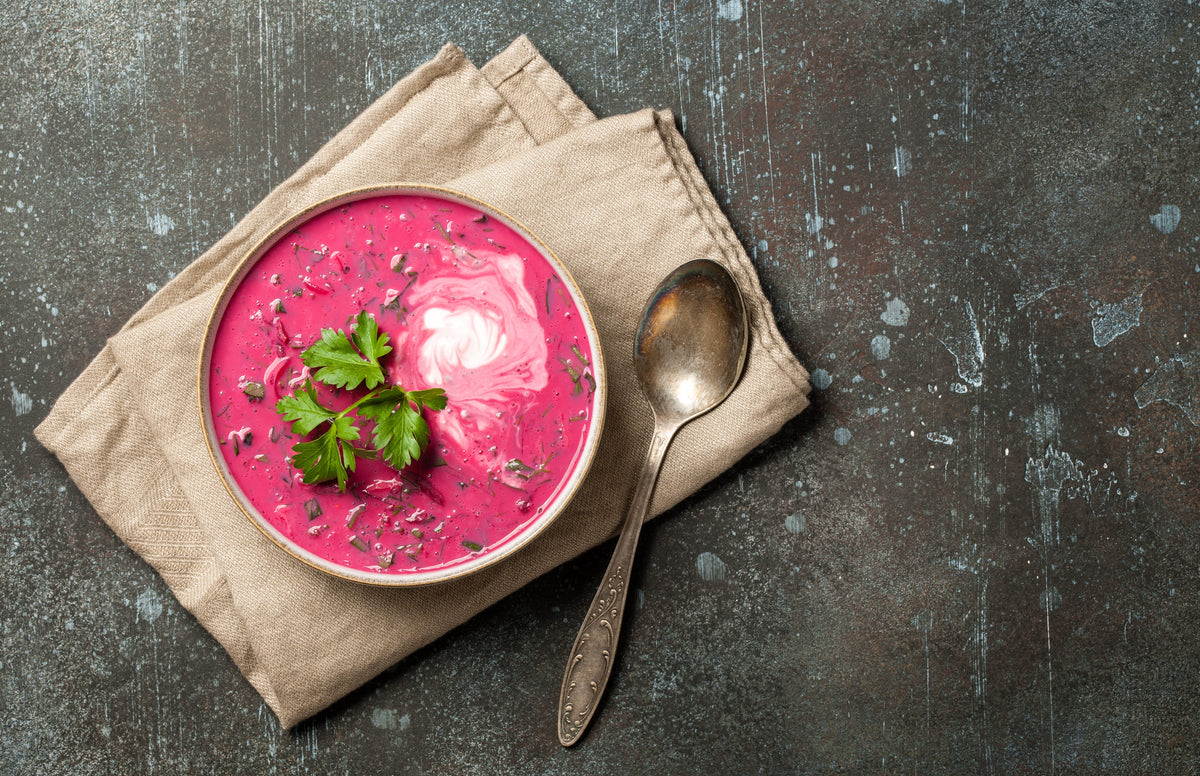 Our organic Beetroot Powder contains betalains, a unique group of powerful antioxidants that are beneficial for supporting our body's detoxification pathways.
We've used it in this delicious Cold Beetroot Soup called Chlodnik which is originally from Poland. It's popular in Eastern Europe and is considered the ultimate refreshment food during warmer months.

It's a delicious and fresh cold soup – served with cucumber! It's a must-try. Enjoy!
Cold Beetroot Soup (Chlodnik)
Serves 4
Ingredients
1 tbsp organic beetroot powder
2 small cucumbers, chopped into 1/2 inch cubes.
4 boiled eggs, chopped.
4 tbsp of dill (or more to taste), finely chopped.  
2 green onion, chopped (optional).
5 radishes, chopped (optional).
Salt (to taste).
700ml of kefir (or more for a thinner soup).
Method
Mix all the ingredients together and season to taste! It's that easy!