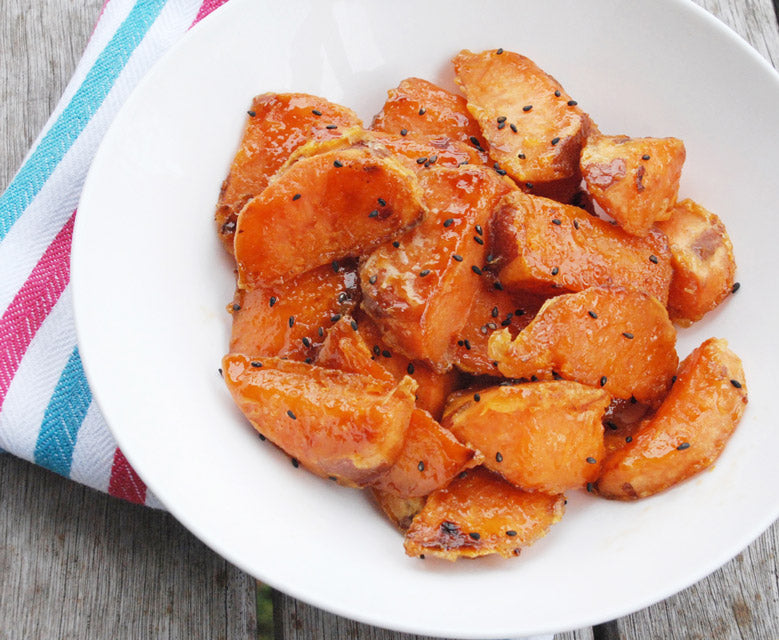 Kumara aka sweet potato is a yummy and nutritious addition to any meal. Full of beta carotene (vitamin A), vitamin C, potassium and fiber, kumara should be a frequent addition to your daily diet. This recipe is a new way to enjoy this delicious vegetable and will be sure to become a new family favourite.



Easy Caramelised Kumara


SERVES 2


Ingredients
2 medium orange kumara (sweet potato)
4 tablespoons extra virgin coconut oil
3 tablespoons coconut nectar
spoonful of black or white sesame seeds


Method

Wash, peel and cut the kumara into small wedges.
Pan-fry kumara with coconut oil until just cooked through.
Once cooked, place kumara on a paper towel to drain off excess oil.
Heat the frying pan over a high heat and place the kumara wedges back into the pan and cover with coconut nectar and quickly toss to coat.
Transfer to a plate and top with sesame seeds and enjoy!