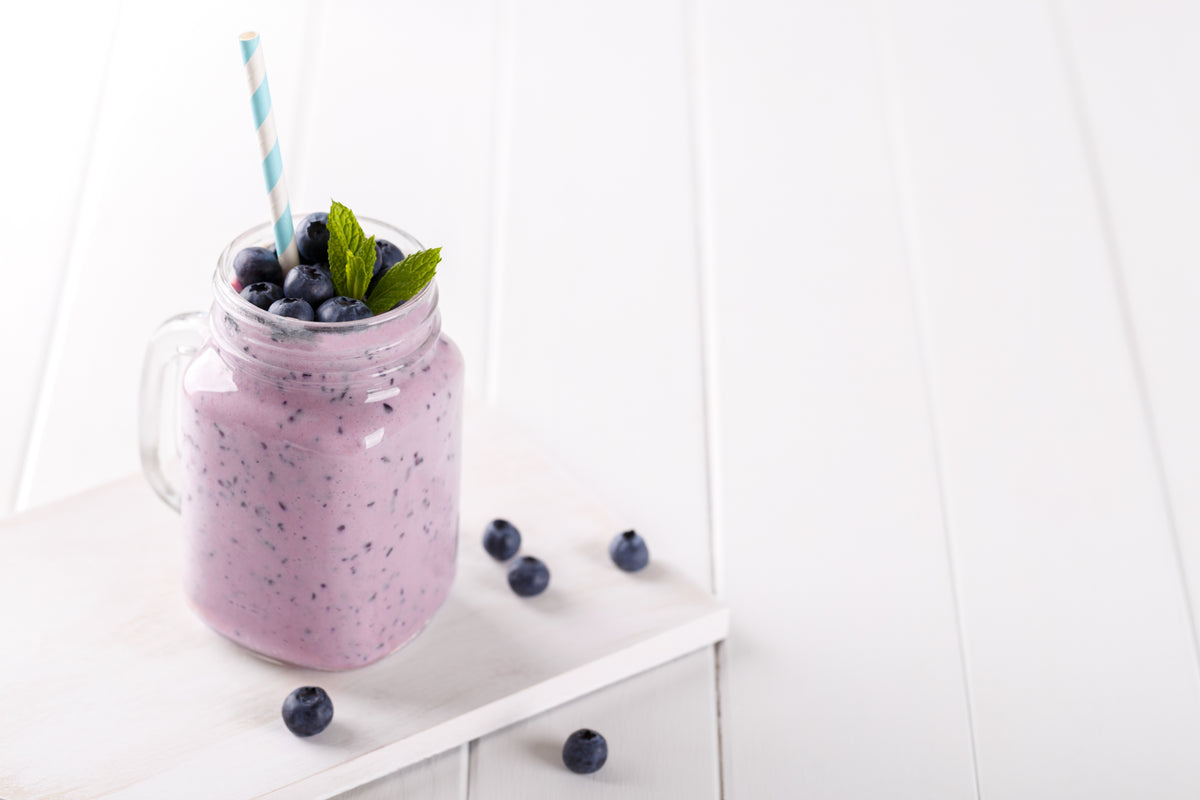 A smoothie is such an easy and healthy summer time breakfast or afternoon pick me up. We love to experiment with a range of fresh fruit and vegetable combinations and then add in particular favourite superfoods for a nutrient boost.
The Matakana Superfoods SuperShake contains our top 12 superfoods, making it a quick and easy way to get a broad nutritional boost, or a healthy meal on the run.
A summer smoothie

Serves 1
Ingredients
1 Tablespoon SuperShake
½ banana
2 Tablespoons. unsweetened organic probiotic yoghurt (or use diary free yoghurt of your choice)
1 cup milk (use any milk of your choice)
½ cup of ice (optional)
Method
Combine all ingredients and blend well. Garnish with your choice of fresh fruit. Serve immediately.