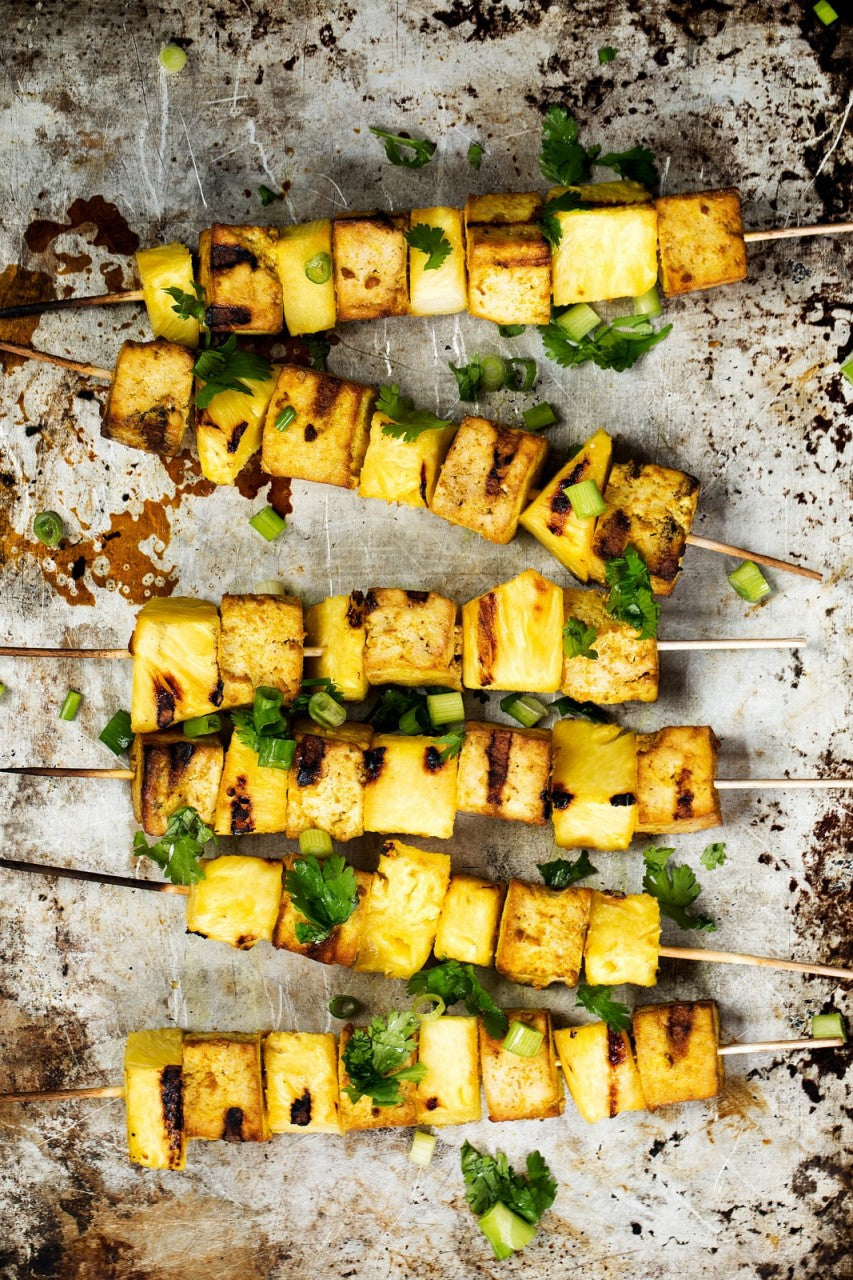 Snazz up your bbq meat or tofu this summer with our beautiful Garlic-Turmeric Marinade! 
Made with Coconut Extra Virgin Oil and our organic Turmeric Powder.Photo credit: @ambitiouskitchen

 ½ cup plain Greek yoghurt
1 tablespoon organic Coconut Extra Virgin Oil
1 tablespoon Chia Seed Omega-3 Oil
1 tablespoon organic Turmeric Powder
1 tablespoon grated peeled fresh ginger
1 tablespoon lime juice
2 cloves garlic, minced
1 teaspoon coriander seeds, toasted and ground
½ teaspoon kosher salt
 METHOD

Whisk all of the above ingredients together.
Place meat, tofu or skewers in a re-sealable plastic bag.
Pour marinade over meat or tofu.
Seal bag, turn to coat the other side.
Marinate in the refrigerator for 2 to 24 hours.
Remove and grill over a medium heat.