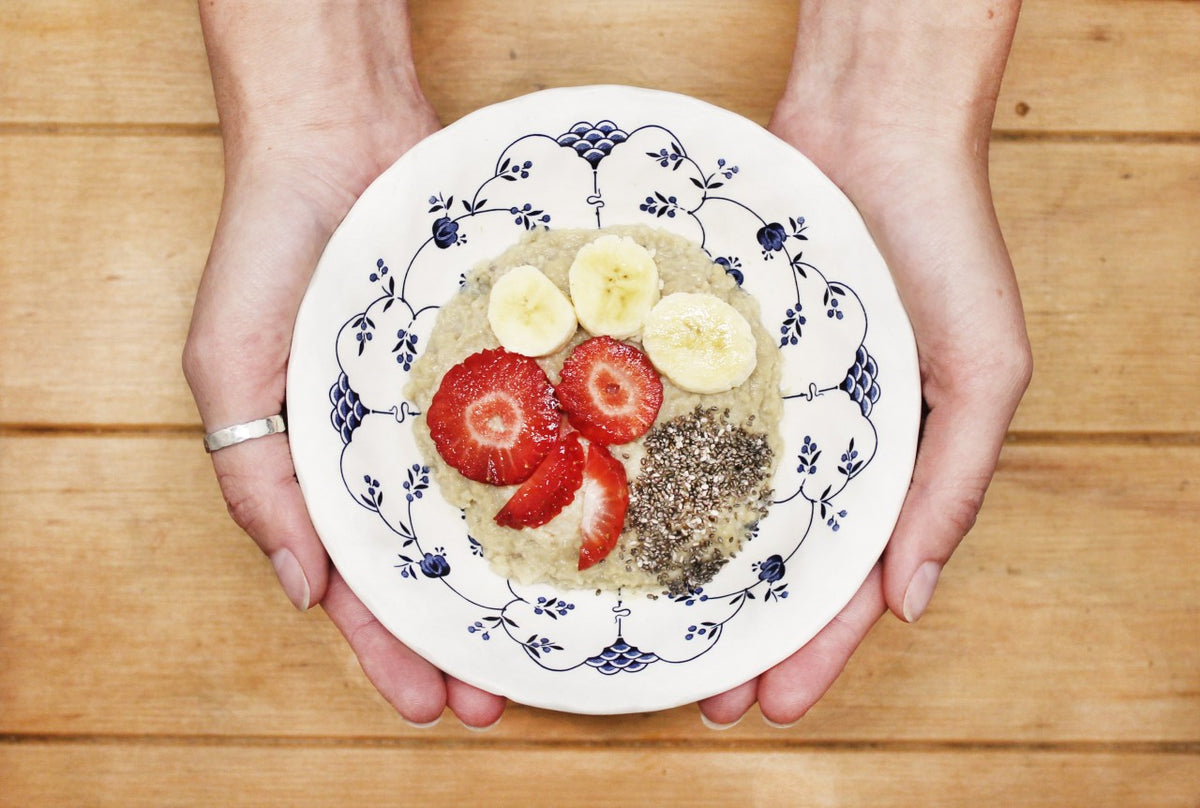 We all know that breakfast is the most important meal of the day. Therefore, it's important that we are choosing the right foods that are going to nourish and fuel our bodies for the day ahead.
This delicious Instant Quinoa Porridge is as easy as it gets when it comes to a hot, nutritious breakfast. No need for cooking (microwave or stovetop!), this brekky takes under 5 minutes to prepare. Just boil your kettle, and off you go!
 Instant Quinoa Porridge
Serves 1
Ingredients
¼ cup Instant Quinoa Powder
½ cup hot water (to your liking)
1tsp Lucuma Powder
1tsp Coconut Nectar
Milk, kefir or yoghurt of your choosing
Sprinkle of Chia Seeds
Fruit of your choice
Method
In a bowl mix together the quinoa and lucuma powders.
Add hot water and whisk with a fork until smooth consistency.
Stir in coconut nectar, and milk/yoghurt.
Sprinkle with chia seeds. Top with berries, sliced banana or fruit of your choice.

Enjoy your nutrient rich and guilt-free Instant Quinoa porridge!