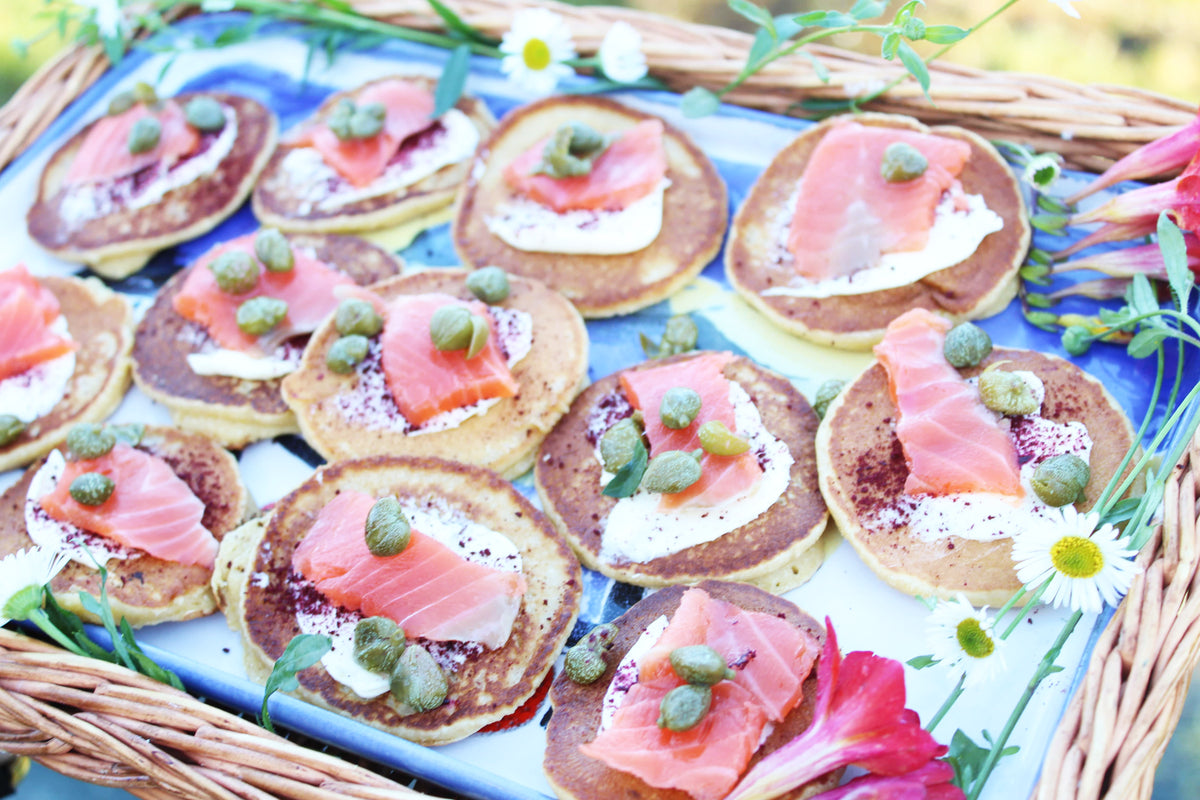 Light, fluffy and scrumptious - the traditional pikelets were described as  "Welsh cakes made of a fine flour – kneaded with yeast" (The Universal Etymological Dictionary - 1773). And so - we have used our fine organic coconut flour to make these traditional pikelets – but with a coconut twist! These tasty little morsels also feature our organic coconut sugar and our organic coconut butter. And for the topping? A dash of our organic red raspberry powder works magnificently with some cream cheese, capers and smoked salmon. Delight your guests with these delicious morning or afternoon tea items. They are also a great addition to the breakfast table. What a treat!
Traditional Pikelets with a Coconut Twist

Ingredients

1 egg
1/3 cup of organic coconut sugar
¾ cup of your preferred milk
¾ cup standard flour
¼ cup organic coconut flour
1 tsp baking powder
¼ tsp salt
2 tbsp organic coconut butter (crumbled with a fork)
1 tsp organic coconut oil for cooking
Toppings
100g of smoked salmon
2 tsp of our organic red raspberry powder
2 tbsp of capers
Cream cheese or avocado to spread
Method

Beat the egg and sugar together until creamy.
Add the milk and dry ingredients – blend well.
Add our Organic Coconut Butter (it is easiest to crumble it with a fork out of the jar).
Heat the Organic Coconut Oil on a hot frying pan.
Add a spoonful of the mixture to create your first pikelet! Be sure to space the spoonful's out to avoid the pikelets merging.
Turn the pikelets over when they are golden on one side - to cook the other.


When cooled – spread on some cream cheese, sprinkle them with our organic red raspberry powder. Add some chunks of smoked salmon and garnish the lot with capers.