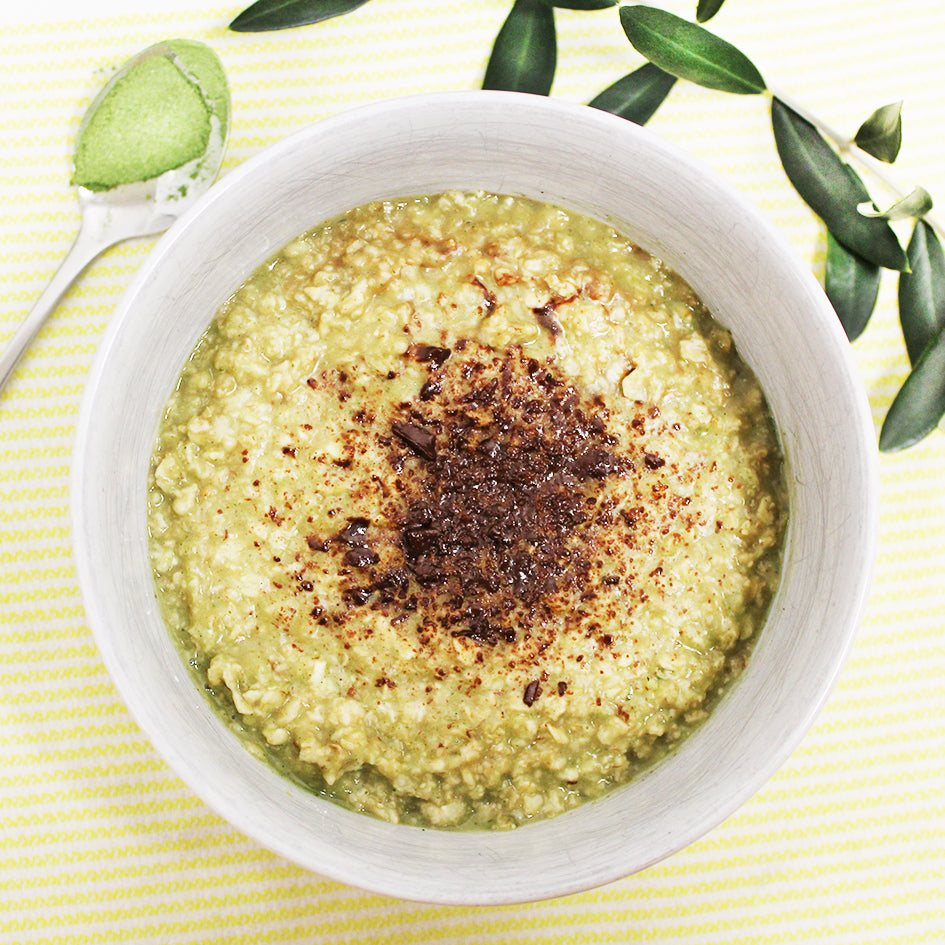 It's the middle of winter and some of us are not particularly interested in glugging back a cold smoothie... yet we're still better off with a dose of Matakana SuperFoods SuperGreens powder!
We've come up with this quick and delicious way to keep including these essential SuperGreens into your diet when a smoothie doesn't cut it. Try out this tasty Green Oats recipe.  
SuperGreen Oats
Serves 1
Ingredients 
½ tsp. Matakana SuperFoods SuperGreens Powder
A dash of almond milk
3/4 cup boiling water
3/4 cup organic oats
1 tbsp. Matakana SuperFoods Coconut Sugar or 1 tbsp. maple syrup
Optional:
1 tbsp raisins
Method
Pour 3/4 cup of organic oats in a pot with 3/4 cup of boiling water and cook for 1 minute, stirring.


Warm a bowl by pouring hot water inside it, then pour out and dry. Pour the oats into the bowl.


Stir in ½ a tsp. of SuperGreens powder.


Stir in 1 tbsp. of coconut sugar or 1 tbsp of maple syrup to taste.


Grate 1 piece of dark chocolate on top or add 1 tbsp of sultanas (optional).


Drizzle with almond milk.


Enjoy!