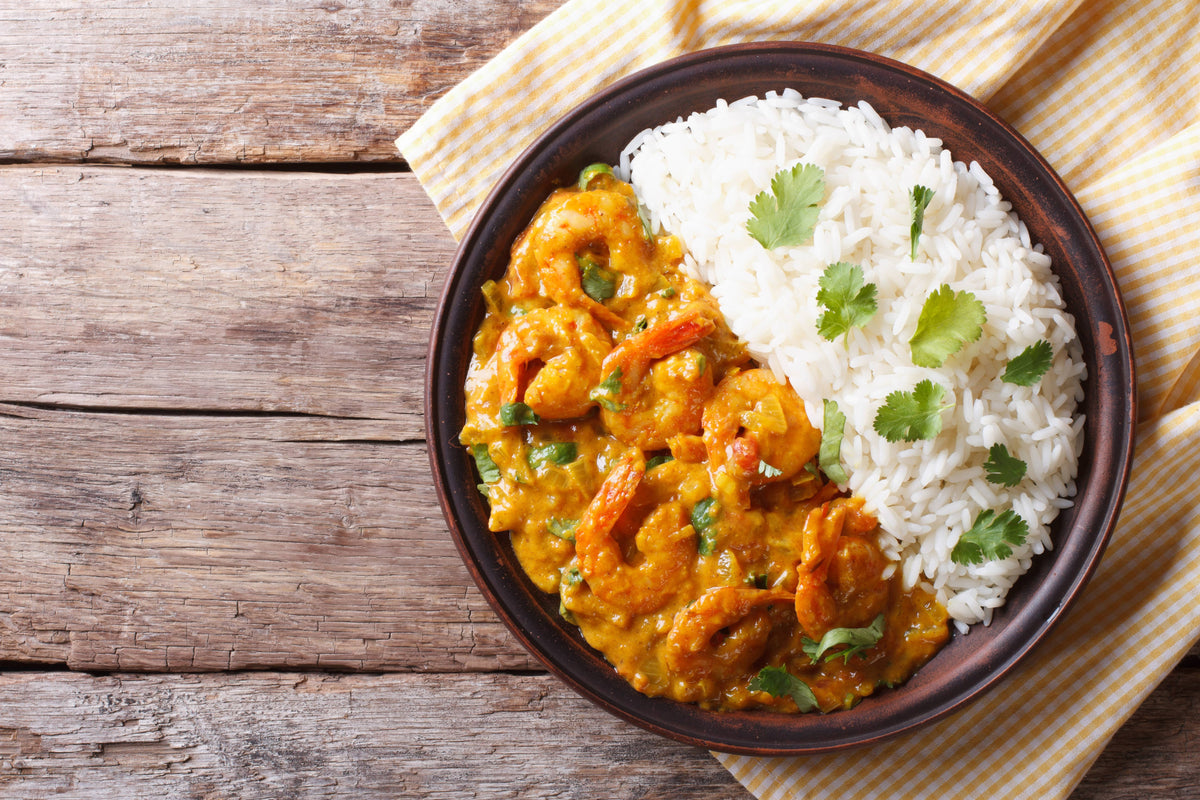 Camu Camu is a tart little fruit grown in the river deltas of Peru and Brazil. This South American gem is the highest naturally occurring source of Vitamin C known to man… 60x more than that of oranges!
This fresh and zingy Camu Camu Curry makes for a nourishing winter dish.
INGREDIENTS
Serves 4
1 x red onion diced
1 x head of cauliflower chopped
500g of thawed frozen, cooked and peeled prawns (remove for a vege option)
4 x carrots chopped
1 x cup broccoli chopped
1 x tbsp. turmeric powder
1 x tbsp. coconut sugar
2 x tbsp. camu camu
2 x tbsp. coconut hot chili sauce
½ cup coconut milk
1 tbsp. coconut oil
2 cups basmati or brown rice
3 cups boiling water
Salt and pepper to taste
Lime and basil to season
METHOD
Bring 3 cups of water to boil in a large pot and cook rice on a stove top for 20 minutes or until fluffy. Drain and set aside.


Heat coconut oil on a stove top on a medium heat then brown the red onion.


Reduce heat and add hot chili sauce, camu camu powder and turmeric. Simmer for 3 mins until aromatic.


Add vegetables, prawns and coconut milk then simmer on a med-low heat for 10 minutes or until cooked.


Add coconut sugar, salt and pepper to taste. Aim for a zingy yet balanced sweet and sour dish.


Serve curry on a bed of rice, season with lime and basil.