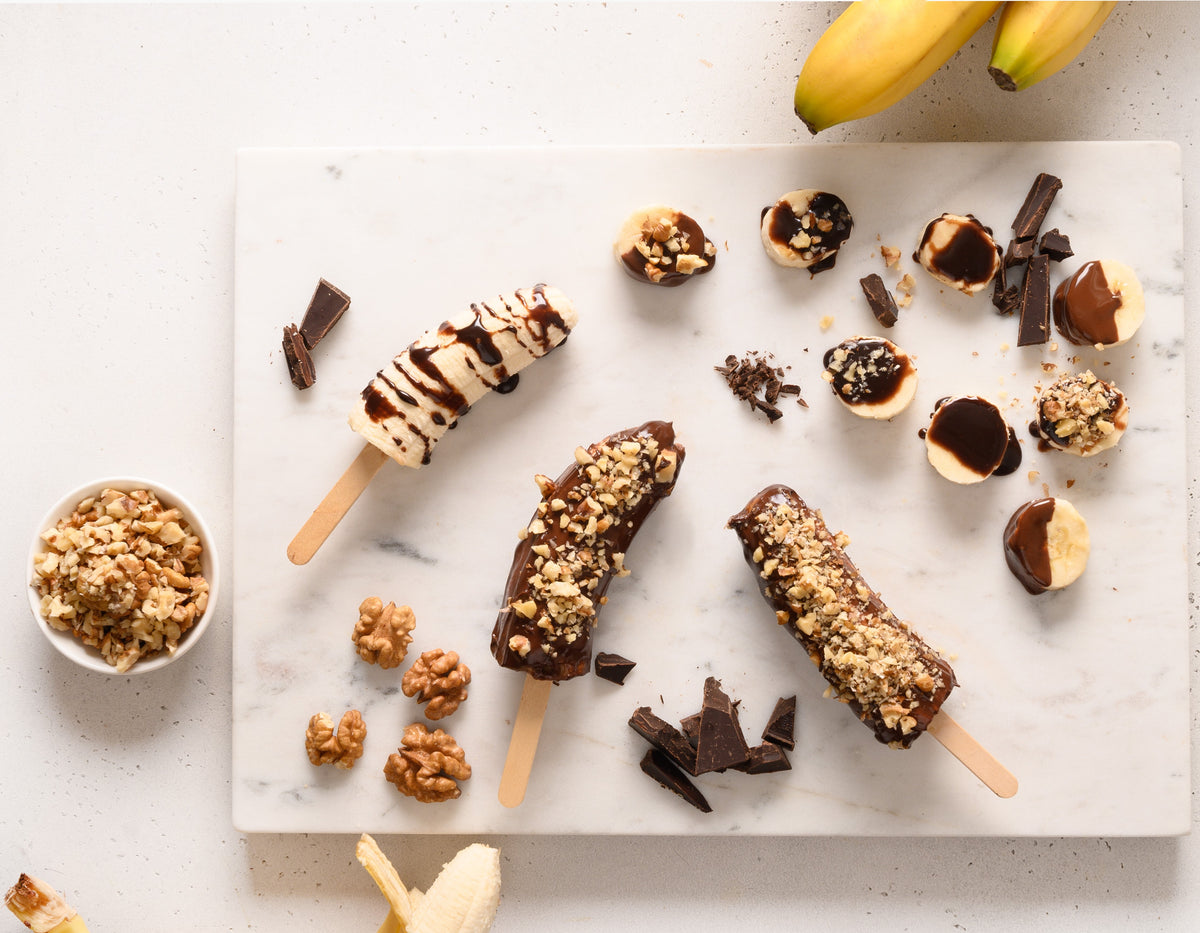 Tempted by those chocolate covered ice cream pops every time you walk through the frozen food aisle? Here is your solution, and they couldn't be easier to make!
Creamy and sweet frozen bananas dipped in a raw chocolate shell, loaded with all of your favorite superfood toppings. A really great option for children as well -something they can help make!
Superfood Banana Pops
Serves 6
Method
Peel and cut bananas in half. Carefully add a stick and freeze on parchment for a few hours or overnight.
In a small mug or bowl, melt coconut oil and mix in the cacao powder till fully combined. Mix in coconut nectar, maple syrup or sweetener of choice (optional).
The next step takes some quick hands-  dip and coat each banana pop as quickly and evenly as possibly and sprinkle your topings before the mixture hardens into a shell. Setting out the toppings ahead of time is vital for them to stick properly.
Cover with your favorite superfoods, you can go crazy with combos!