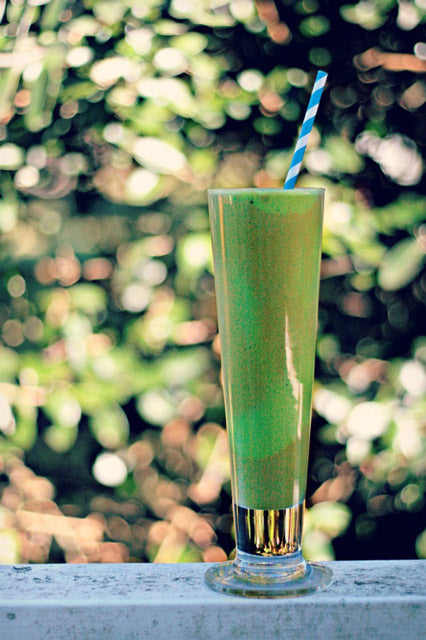 Creamy and delicious, this smoothie is one way to start your day right!
Avo Cacao Green Smoothie
 Serves 1
Ingredients
Blend up 1/2 avocado
1 ripe banana
2 large handfuls of spinach
1/2 cup natural yoghurt 
1 cup of almond milk
Vanilla extract
1-2 teaspoons lime or lemon juice
1 teaspoon of lime or lemon zest
1 teaspoon cacao powder
2 teaspoons manuka honey
3-4 ice cubes
METHOD
1. Place all the ingredients in a blender and serve.