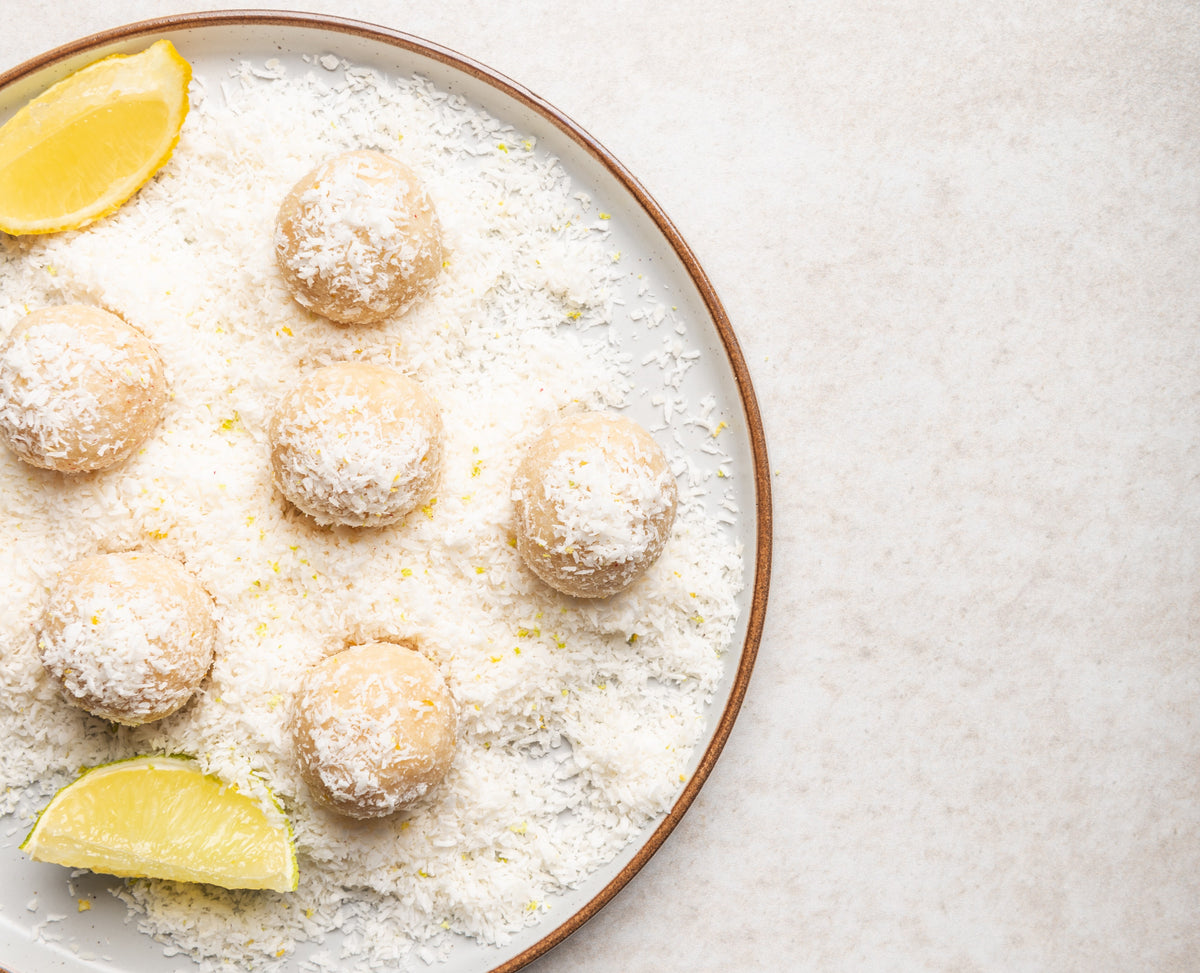 These protein balls combine tart lemon with creamy coconut butter to create a delicious snack that is perfect anytime of the day.
They also pack a nutritional punch thanks to the addition of our hemp protein powder and chia seeds, which are both excellent sources of beneficial omega-3 fatty acids and of course protein!
Whip them up at the beginning of the week and you'll have the perfect healthy snack to munch on that will give you sustained energy throughout the day.
Lemon and Coconut Protein Balls

Serves 12 
Ingredients
1 handful almonds
2 tablespoons organic hemp protein
1 cup coconut butter (softened)
1 tablespoon chia seeds
1 teaspoon sweetener of choice eg coconut nectar, yacon, lucuma or coconut sugar
Juice and rind of a small lemon
2 tablespoons water
COATING
1/4-1/2 cup desiccated coconut
METHOD

Soak almonds in water for an hour or overnight.
Drain almonds and place them and the remaining ingredients into a food processor and blend until the mixture starts to come together (you may need some extra water).
Form the mixture into 12 balls and roll them in desiccated coconut.
Place on some grease-proof paper and pop in the freezer for half an hour to firm up. Once set place into an air tight container and keep in the fridge for 1-2 weeks.