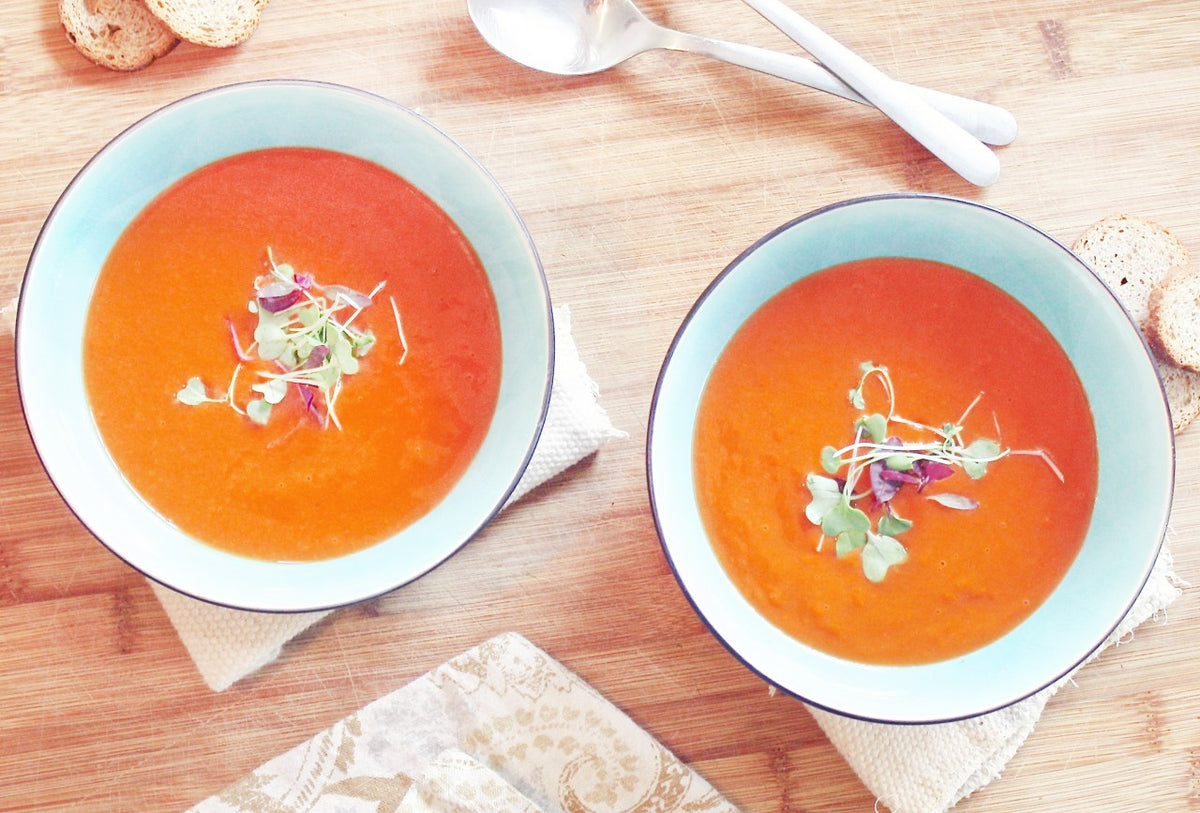 Knowledge is knowing that a tomato is a fruit, wisdom is not putting it in a fruit salad! Old fashioned tomato soup is the ultimate comfort food. This one is made using our super smooth Organic Extra Virgin Coconut Oil and as you guessed it – fresh juicy tomatoes.
Vegan Tomato Soup
Serves 2
Ingredients
1 tbsp organic Extra Virgin Coconut Oil
1 tbsp organic Coconut Butter
1 medium yellow onion, medium diced
Kosher salt
2 Medium garlic cloves (minced)
6 juicy tomatoes (cut in quarters)
1.5 cups low-sodium vege broth or water 
Fresh ground black pepper to taste
Optional garnish
Watercress
Method
Melt coconut butter and oil on a low heat in a medium-sized saucepan.
When the coconut butter and oil melts, add the onion with a pinch of salt. Cook, stirring occasionally until the onion is completely soft (about 15mins).
Increase the heat – add tomatoes and juices to the pan.  
Crush them with the back of a wooden spoon and cook until they're hot and beginning to soften. 
Cook until tomatoes begin to fall apart (15min).
Remove the soup from the heat and cool for about 10 mins. 
Puree the soup (until completely smooth) in the saucepan using an immersion or countertop blender

.

Garnish with watercress and enjoy with some delicious warm bread!