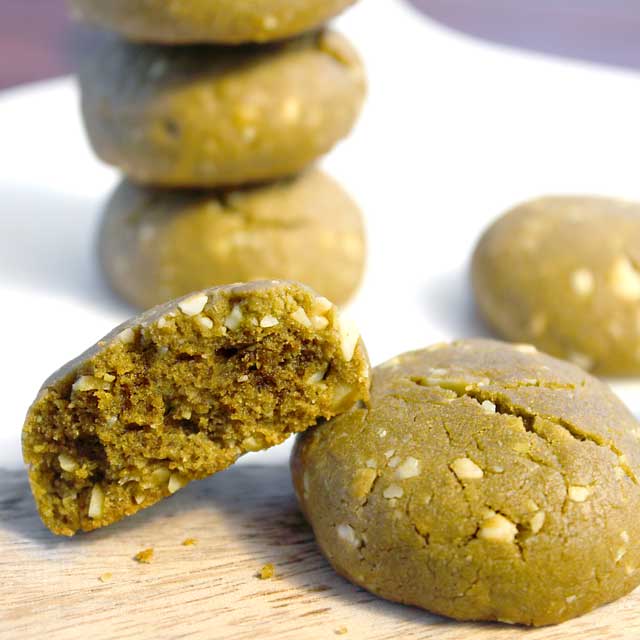 This super easy recipe will surprise you, it is a very popular flavour for Japanese sweets. But a real breakaway from traditional cookies. A pure delish!
Matcha Tea Cookies
Serves 24
INGREDIENTS
1 1/2 cups all-purpose flour
1 1/2 T matcha green tea powder
1 cup coconut sugar
1/4 cup + 2 T coconut oil
1 egg
1/2 tsp vanilla extract
1/4 tsp salt
1/4 tsp baking soda
1/2 cup chopped peanuts
METHOD

In a large bowl place melted coconut oil and an egg and beat well.
Add the coconut sugar, vanilla extract and beat until combined.
In a separate bowl, combine the flour, matcha green tea powder and baking soda. Add to the sugar mixture and combine.
Add chopped peanuts and mix well.
Spoon onto a baking tray lined with baking paper and bake at 180 C for 10-12 minutes. Immediately remove from the baking sheet with a spatula and transfer to a wire rack to cool completely.