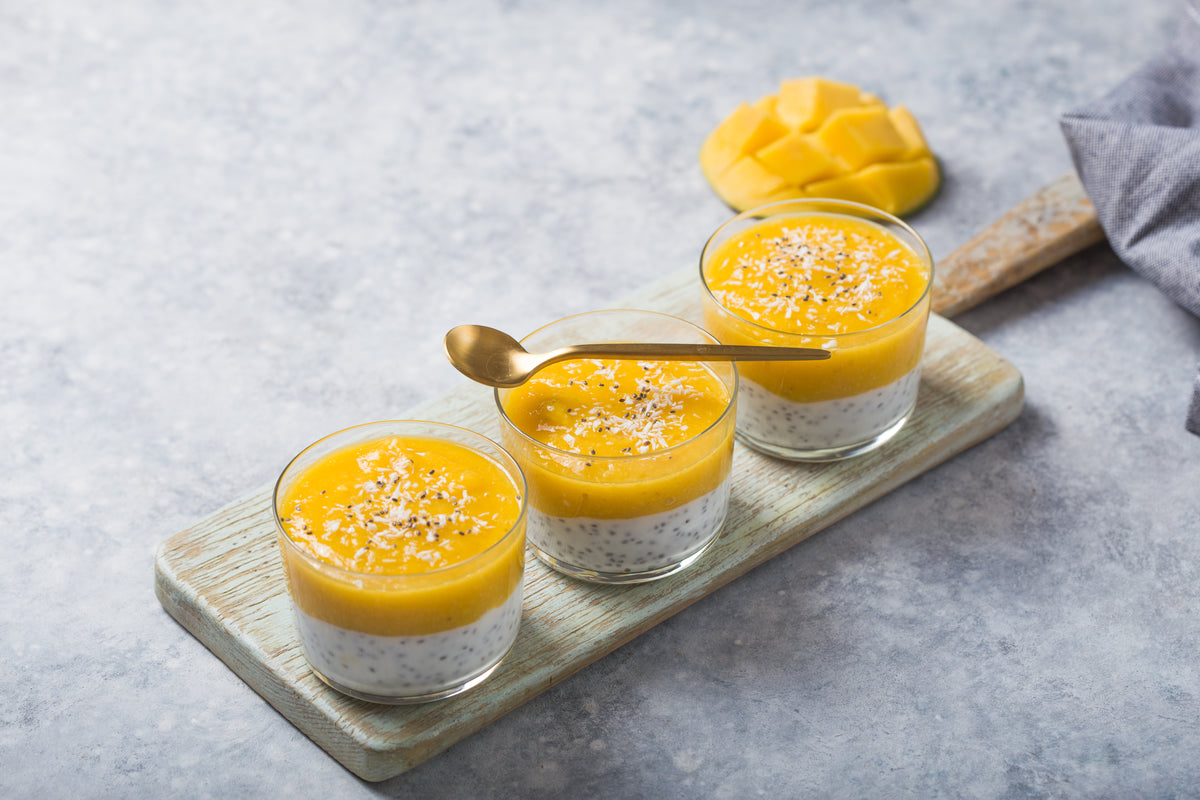 Simple, Nutritious and Delicious!
If you have never had chia pudding before this recipe is definitely worth a try.
Our organic chia seeds give this dessert its deliciously creamy pudding consistency which pairs perfectly with coconut milk and juicy mango. Top it off with toasted coconut chips and you have yourself a super tasty dessert that is healthy enough to have for breakfast or as a snack option throughout the day.
Chia seeds are a great source of plant-protein, omega-3 and antioxidants, as well as numerous vitamins and minerals. They are also low GI meaning that this pudding will give you sustained energy levels throughout the day.
TROPICAL CHIA PUDDING WITH COCONUT CRISPY CHIPS 
Serves 2
INGREDIENTS
1/3 cup chia seeds
3/4 cup coconut milk
½ cup almond milk
¼ teaspoon vanilla paste
1 tablespoon coconut nectar or pure maple syrup
4 slices canned mango (topping)
Toasted coconut chips (topping)
METHOD

Place all the ingredients (except the mango & coconut chips) into a large jar and screw on the lid. Shake vigorously until well combined.
Divide evenly between 2 serving dishes and place in the fridge overnight.
When you're ready to eat the pudding, puree mango slices in a food processor (a stick blender would work well too) until smooth and spoon on top of chia pudding.
Top with desired amount of toasted coconut chips.
Enjoy!