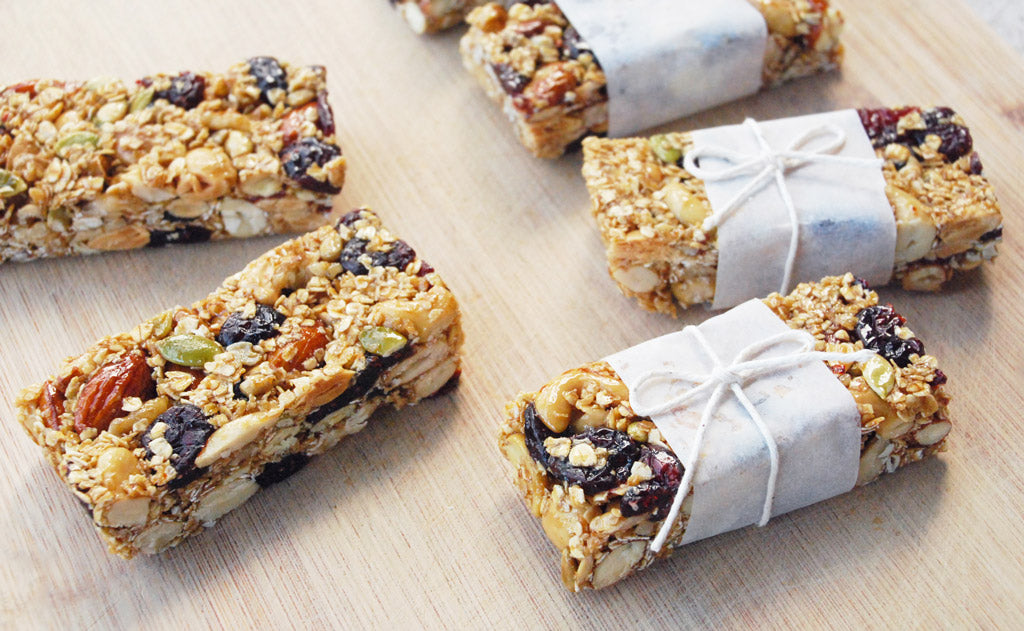 These bars are the perfect snack to have on hand when you're on the go. Packed with good wholesome ingredients, these bars provide excellent nutrition and taste delicious! They would also make a great snack option for kid's lunch boxes as they contain protein, healthy fats and no refined sugar so you can be sure you are providing them with an excellent source of energy to fuel their day. Using hemp seeds and walnuts also means that you are increasing your omega-3 intake, which is greatly lacking in the typical western diet. These omega-3 fats are great for our overall health and wellbeing as they help keep our skin, hair and nails healthy as well as help regulate inflammation within the body. 
Nut and Seed Energy Bars
Ingredients
100g organic hemp seeds
1 cup almonds
1 cup walnuts
1/4 cup pumpkin seeds
1/4 cup sunflower seeds
1/4 cup sesame seeds
2/3 cup rolled oats
2/3 cup dried cranberries
1/2 cup Organic Coconut Nectar
1/4 teaspoon vanilla extract
METHOD

Lightly dry toast almonds, walnuts, hemp seeds, pumpkin seeds, sunflower seeds and sesame seeds in frying pan. Once fragrant, transfer to a large bowl and add in the oats and cranberries, mix to combine.
In a wok or frying pan combine coconut nectar and vanilla and heat until boiling. Do not stir.
Once the nectar is bubbling, quickly add in the dry ingredients and mix well.
Press into a slice tin lined with parchment paper.
Allow to cool completely before placing in the fridge or freezer to set before cutting into bars.